Description
Hook & loop alternative to Velcro is a reclosable fastener.  It can be pressed together to fasten and pulled apart to separate. This tape is available with a pressure-sensitive, rubber-based adhesive backing (for other specialist backings please contact us here). The hook & loop fastener consists of two woven strips: one covered with stiff hooks and the other with malleable loops.  You need to order one roll of hook and one roll of loop to make a set. Each roll is a generous 25 metres long and can be easily cut.
Benefits of hook & loop tape
Our alternative to velcro 7000 series is ideal for bonding materials together with the added bonus of quick and easy reopening.
This tape is used heavily in the textile, furniture and signage industry. The textile and furniture industry use these products on recovering chairs with different fabrics. The signage industry predominantly use hook & loop when fabricating and seeming banners for exhibitions.
Use when your product requires thousands of easy openings and secure closings; eliminate the work and weight of mechanical fixings with hook & loop fasteners.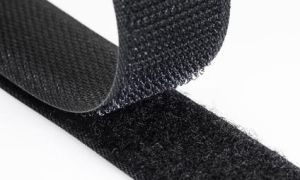 See also our our CTA 8000 series Reclosable Fasteners,which is a fastening solution that can replace screws, bolts and rivets. The 8000 series contain hundreds of mushroom-shaped stems that easily join together to form a secure attachment with strong adhesive backings that adhere to your substrate.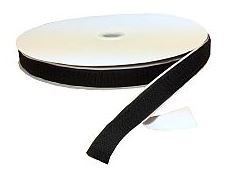 How to apply hook & loop tape
Before applying hook & loop tape, surfaces should be clean, dry and free of any dirt, dust and grease. For the best results, we recommend using CTA IPA Cleaner Degreaser.
Use sufficient pressure over the whole surface at room temperature to ensure maximum adhesion to substrates.
The ideal application temperature is between 21 – 40°C.
Elevated temperature following application (60°C for 1 hour) improves adhesion wet-out.
Primers can increase the bond performance and surface tension. We recommend CTA Primer or CTA UV Identifiable Primer to achieve the best results.
Ensure uniform stress distribution
Purchasing information
Our hook & loop tape is available to purchase online in widths of 25mm wide by 25m length in black or white, as well as 20mm wide by 25m length in white (remember to order one roll of hook and one roll of loop). If you have any other specific requirements, please contact us. All prices are inclusive of VAT.
If you have any questions, do not hesitate to contact us via the yellow chatbox, fill out our online contact form, email us at [email protected], or call us directly on +44 (0) 121 378 2909.