This unique and technologically advanced adhesive has been developed to aid the paint and powder coat industry.  CTA 15000 enables our customers to fill gaps or seal seams in metal panels prior to being put through an oven bake cycle.  This enables metal fabricators to spot weld stainless steel panels and then fill the gaps.  Therefore, reducing welding time and speeding up production and process time.  When cured in the oven it becomes very strong and over paintable.
15000 has been improved, please visit CTA 15002 Pre powder coat seam sealer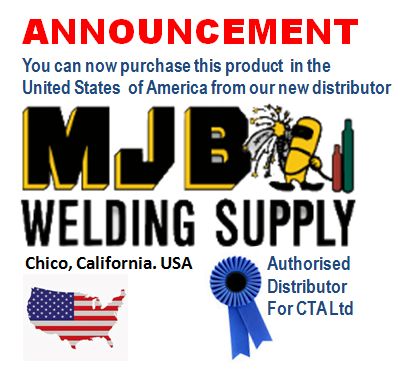 Central Tapes & Adhesives have a comprehensive range of adhesives, automotive sealants and seam sealers readily available to the the automotive and construction industry when needing to bond Stainless steel and aluminium.
CTA 15000 Heat cured adhesive is a one-part product. Curing and the development of adhesion are not achieved until the material is heated above 130°C. This Newly developed formulation cures more quickly at temperatures as low as 90°C, at these temperatures, the adhesives will generally cure in about an hour.  Higher temperatures will result in a faster cure.  Limitations on cure speed are generally dependent on the temperatures that the unit and components are able to withstand.  Heat curing can be done in a batch or conveyor oven.  Heat cured adhesives will cure in either thin or thick section and can cure when confined.
Pre powder coat seam sealer is a single part adhesive packaged in a familiar 310ml cartridge and is also available in bulk sizes.  It has been specifically formulated with a unique blend of adhesives similar to epoxy resins.
Size: – 310ml and bulk
Curing time: – 30 mins at 130°C
Colour: –  Black
Viscosity: – Paste
Hardness: – +80
Pre powder coat seam sealer 15000 Application
Pre powder coat seam sealer is often used by paint and powder coat companies when preparing aluminium panels for the Automotive, Construction and Manufacturing industry.  Car and Bus panels can be bonded together with our adhesive quicker than traditional methods.  Also stainless steel stiffeners can confidently be bonded to panels prior to paint cycles within the Cladding and Commercial Facade industry.  When industrial manufacturing companies need to fill a gap or seal a joint between to metal parts, then this high viscosity (paste like) adhesive is ideal.
Our commitment to research in developing environmentally-safe, reliable automotive sealants and other products, has made CTA brands known as products you can trust.
CTA 15000 has now been improved please view details on our CTA 15002
For more information on our Pre Powder Coat Seam Sealer view our Heat curing adhesive page or contact one of our technical team today.