High temperature film tape 3150 is a translucent polyester film based tape coated with a silicone polyester thermostable adhesive system.  CTA 3150 has excellent temperature performance of +180°C and is UL Approved.  Translucent colours available are clear, green, red and blue.  It is available in a range of widths and 66 metres in length. This thermostable polyester film is easy to remove in one piece and does not leave a residue.
High temperature film tape 3150 applications
CTA 3150 was manufactured to mask off areas which are not required to be coated during the powder coating process as a protection from paint overspray.  It is also used for wrapping of cast resin capacitors, transformer coil, layer and final insulation along with printed circuit board masking during etching and soldering.
For technical assistance please contact us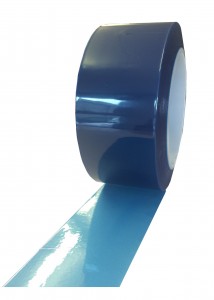 Why not purchase 1 single roll today and trial our product?  For more information and price breaks please contact our team today
We recommend using a Micro lint free cloth along with our IPA Cleaner degreaser to prepare a surface before bonding to ensure it is clean and free from dust, dirt and grease both available from CTA
Price shown is the price you pay inclusive of VAT