Contact adhesives are often used to quickly bond a wide variety of substrates. They can be either brushed or sprayed into position and available in several colours and pack sizes. There are two main variables of the adhesive; solvented and water-based solvent-free options.
1210: 1 (one part adhesive), 2 (rubber base), 10 (litre)
1217: 1 (one part adhesive), 2 (rubber base), 17 (17 litres)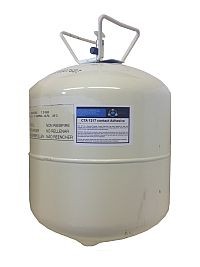 Benefits of contact adhesives
Contact adhesives can bond substrates such as HPL, MDF, carpet tiles, flexible foams, cork, felt, textiles, fabrics, stone, concrete, plaster and brickwork.
These products are most commonly used within the shop fitting, construction and textile industries. Shop fitters will often use contact adhesives when bonding laminate panels or foam sections.
The construction industry may use it for foam insulation panels or wherever a quick bond is required. With in the textile industry it is mostly used when positioning fabrics to a variety of materials.
How to apply contact adhesives
Before dispensing, ensure that surfaces are clean, dry and free of any dirt, dust and grease. For the best results, we recommend using CTA IPA Cleaner Degreaser. For difficult to bond surfaces or where there are gaps or porous surfaces, CTA activators may be required.
The ideal application temperature is between 15 – 25°C.
Ensure uniform stress distribution.
For more information, read our guide to surface preparation for adhesives and best working practice.
Purchasing information
Central Tapes & Adhesives have a comprehensive range of adhesives, automotive sealants and seam sealers readily available to the the automotive and construction industry, particularly for bonding stainless steel and aluminium.
Our contact adhesives are available as brushable (one, five and 25 litres) and sprayable (500ml, 17kg and 85kg), in clear or red. Guns, hoses and custom dispensing equipment is available upon request. For more information, please contact us. All prices are inclusive of VAT.
If you have any questions, don't hesitate to contact us via the yellow chatbox, fill out our online contact form, email us at [email protected] or call us directly on +44 (0) 121 378 2909.