Contact adhesive from CTA are often used to quickly bond a wide variety of substrates. They can be either brushed or sprayed into position and available in several colours and pack sizes. Contact adhesives can bond substrates such as HPL, MDF, Carpet Tiles, Flexible Foams, Cork, Felt, Textiles, Fabrics, Stone, Concrete, Plaster and Brickwork. There are two main variables of the adhesive which consist of a Solvented and Water Based Solvent Free options.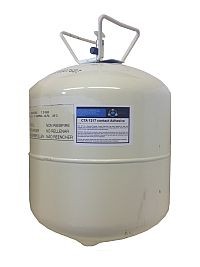 Size:
Brushable – 1, 5, 25 ltr
Sprayable – 500ml, 17 kg, 85 kg
Colour: Clear or Red
Equipment: Guns, Hoses and Custom dispensing equipment available upon request
Contact adhesive application
These products are most commonly used within the Shop fitting, Construction and Textile industries. Shop fitters will often use contact adhesives when bonding laminate panels or foam sections. The Construction industry may use it for foam insulation panels or whereever a quick bond is required. With in the textile industry it is mostly used when positioning fabrics to a variety of materials.
Accessories such as Guns & Hoses are also available, please refere to our accessories page for more detials. Or call for advice on how this contact adhesives could suit your production requirments.
For more information contact us.